To kick off Fashion Week in New York City, I was invited to a searsStyle brunch at Bagatelle in New York City's Meat Packing District. We celebrated #NYFW, Fall Style and the different fashion collections and brands available at Sears.
I loved going through the Kardashian Kollection which had fabulous trend right pieces —  mostly under $100 — to help you stand out and look your best in Everyday Glamour.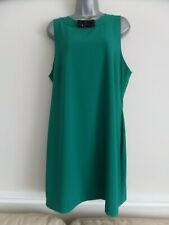 My absolute favorite look from the Kardashian Kollection is this Emerald color shift dress (perfect for work or a cocktail party) with a fantastic faux fur vest.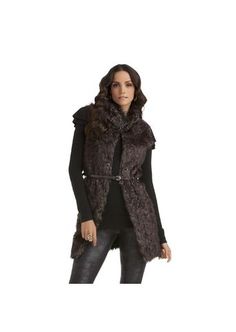 I also picked up this more casual faux fur vest with a sweater back that can be worn more every day with skinny jeans and a great pair of Fall boots. Can you tell I'm loving the faux fur? 
Other brands that were featured at the brunch were Metaphor (fashion-y wear-to-work styles), Covington (classic wear-t0-work styles) and Bongo (younger, trend-right styles).
We were able to pick and take home a pair of jeans right then and there. I gravitated towards the color, as I know that they are so of-the-season.
My choice? The Kourtney Slim Skinny Jeans ($68) in dark wash. I know, I know. I didn't get color, but I felt that I could get more mileage out of a dark wash than a colored jean. I felt that I made the right choice for me and my style.
The jeans has just the right amount of stretch and wasn't too skinny to make this Mommy feel uncomfortable. They also were the perfect length which is really hard for me to find. I didn't have to alter them, and they fell at the right length, with the perfect bit of scrunch at the ankle.
I wore them this week at the Strut Moms Fashion Show and felt fashionable and comfortable. The Denim Bottom Line? These Kourtney Slim Skinny Jeans are a definite keeper. I know I'll be wearing them with flats and my new Fall boots (post to come on those!)
For the closest Sears store near you, check out the Sears Store Locator on their website. 
For those of you in downtown New York City, the closest Sears store is in the Newport Centre Mall in Jersey City, NJ, easily accessible by the NJ Path Train.