This is a sponsored post. All opinions expressed are always mine.
Shopping for back-to-school can be a little tough, especially when your little ones have a huge opinion on what they are going to where. Shopping, however, did get a bit easier with a new kids brand called Ruum American Kids Wear. For those in New York City, the nearest store is in West Nyack, but you can definitely shop online. (The sizes seem true-to-size based on my daughter.) Their styles are on-trend for the baby, toddler and tween set with pleather jackets and skirts, plaids, and a bit of hipster-prep.
Price points are fantastic, with the highest one I saw at $69.50. Plus, there's always a sale going on so you have the chance for even greater savings. I also appreciate the fact that there is an equal balance of neutrals like greys, blacks, navy's and browns that my NYC kids seem to gravitate towards.
Here's what we bought from Ruum:  Sleeveless knit dress with flower belt (worn above) which looks dressy, but is stretchy and can easily go from class picture to the class playground. It's also machine washable (except for the belt) which of course as parents we love.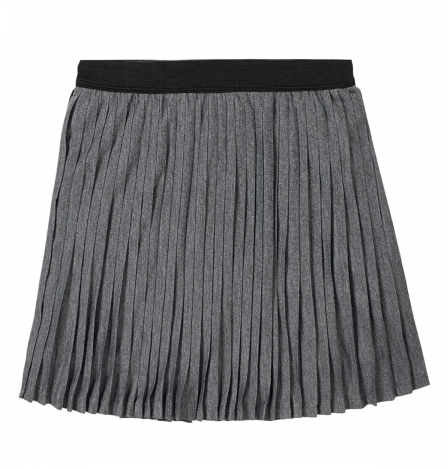 Star sweater cardigan with the pop of pink on the trim adds flair. We can pair it with the Sequin Tee in a sophisticated grey with one of their leggings that we got or the pretty pleated Skater skirt, which can be worn with and without tights.
For some color, we picked up the Studded Dolman top in pink with an uneven hem which gives a bit of a rocker urban look. Again, stylish yet comfy and functional.
She absolutely loved this Horse Printed Peplum Dress that has a bit of glam with a sequined collar. Not sure which outfit she'll be wearing next week when school (finally) starts — but you'll be sure she'll be stylin'!
Take a look at Ruum's Fall 2013 Back-to-School Video:
And a video of when several bloggers (including me) and their kids (not mine!) shopped the Ruum store up in West Nyack.
A HUGE thanks to Ruum and KidzVuz for giving us a fashionable head-start this back-to-school season!
To shop online, more information and store locations, visit the Ruum website.