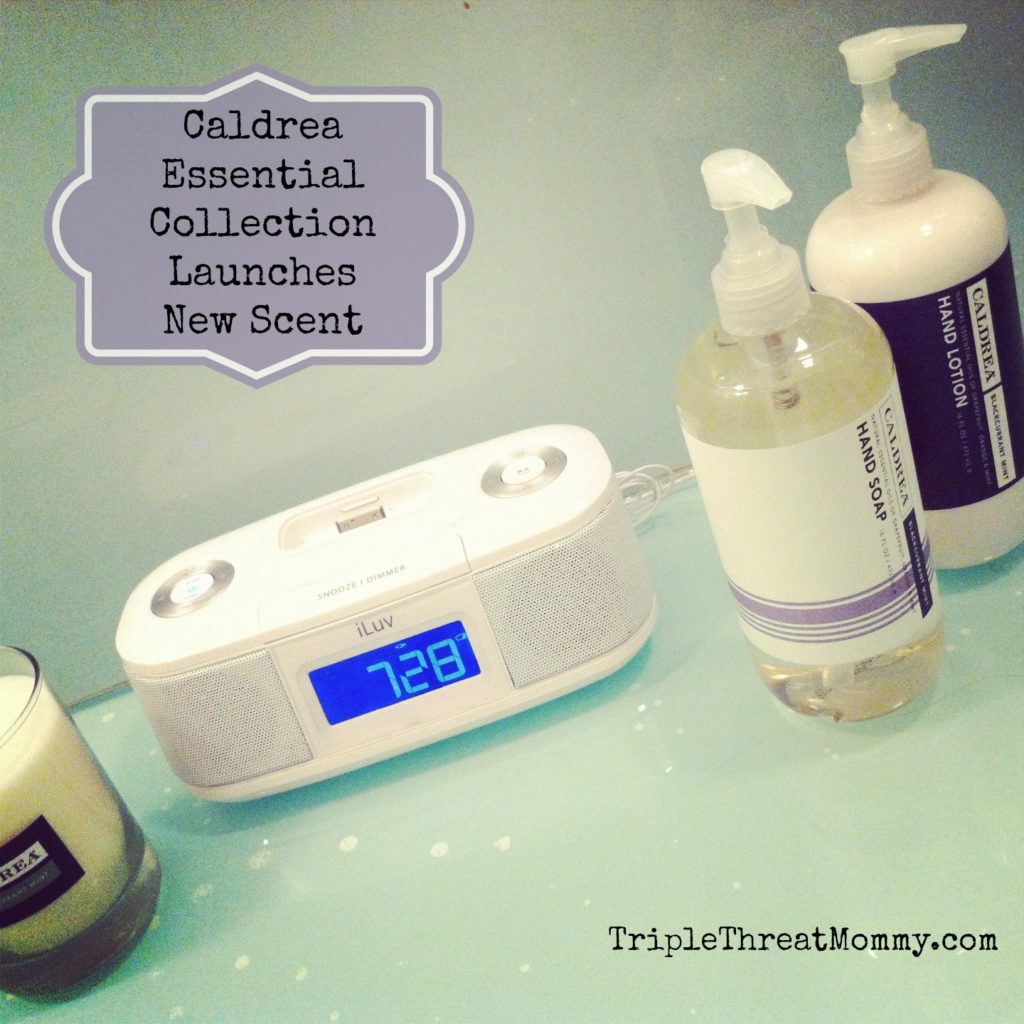 For Mother's Day this year, I got woken up by my girls singing "Happy Mother's Day" to me in the "Happy Birthday Tune", a beautiful card with drawings from my girls, a lovely breakfast at Sarabeth's TriBeCa and a lovely spa gift certificate from my husband. I also received, from the Caldrea team, this amazing trio of hand soap, hand lotion and glass candle from their Caldrea Essential Collection. It came in a the new Blackcurrent mint scent which smelled so good that it was like a having a perpetual spa in our bathroom.
I was not aware of the Caldrea brand until a few weeks ago, and I appreciate that their earth-loving team use the finest plant-derived ingredients and essential oils for the best fragrance and cleaning potency.
So, what's new in 2013 for the Caldrea Essential Collection?
Blackcurrant Mint is their new fragrance. It has essential oils of grapefruit, orange and mint. Citrus smelling scents are my favorite because they smell so crisp and clean.
Glass Candle is the newest product in the line. The glass candle is in a large, white glass vessel filled with sustainable vegetable wax base and cotton and paper core wick. It comes in five fragrances, including the Blackcurrent Mint.
I like to keep an environmentally friendly home, especially when it comes to cleaning supplies. I'm not perfect, but I try, so I love that in the Caldrea Essential Collection there are no harsh chemicals, no harsh fragrances, all liquid products are biodegradable and do not contain all the bad stuff like ammonia, chlorine bleach, phosphates, formaldehyde, parabens, DEA, phthalates or petroleum distillates. (I can hardly pronounce these things!)
The best part? The prices are perfect to give for a housewarming present, bridal shower, or thank you gift. The The Caldrea Essential Collection is available exclusively at Target and Target.com and the prices range from $5.99-$19.99