Living in New York City means a few things:  you can always get a high-end cup of coffee, a really good slice of pizza, and find a Duane Reade if you need…anything else.
From where I live, I literally have 10, yes TEN, Duane Reade's within a six block radius of our apartment. And how do I know? Not from walking around my neighborhood, but from the new Duane Reade app available for free on the App store.
The app has been a great resource for me because although there are so many Duane Reade stores where I live, I still don't know each of the stores' hours. This past weekend, I had to buy last-minute items and snacks for the girls for the week and thought I'd hit Duane Reade for a mini-shopping trip. I used the Duane Reade app's "Store Locator" to find out which one was open.
Luckily, I have a large one in my neighborhood that is open 24-hours and carries a good grocery selection. I bought some bathroom essentials like Crest Kids, anti-bacterial band waterproof band-aids, as well as snacks for my girls' school lunches. I used the app's "Scanner" feature to find out how much each of my items are. No more guessing how much you'll be spending.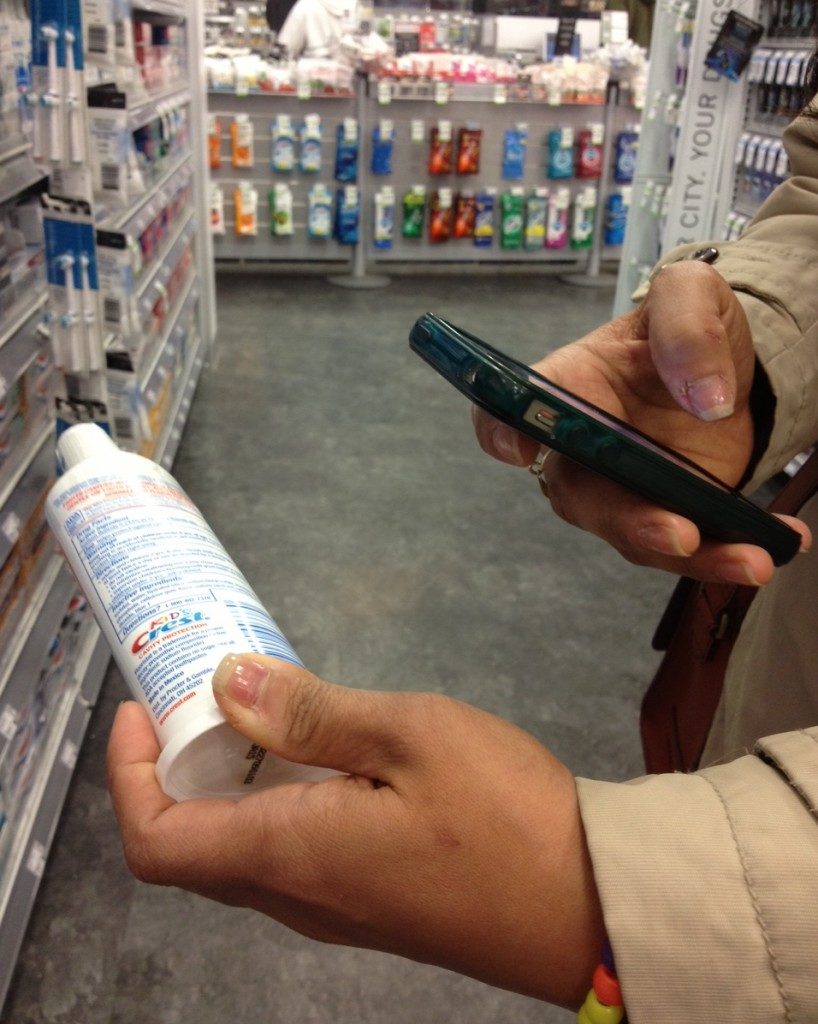 I was also please to see that on the app you could refill a prescription just by scanning on the bar code on your prescription bottle, which is so much more convenient than calling up the pharmacy on the phone and punching in the prescription number. This means I'll never miss
The feature I love the most is by far "QuickPrints". It's so hard these days to find a place to print real photos — like from back-in-the-day-1990's before everything went digital. How many times have you taken a picture on your phone or put an awesome Instagram filter on it and thought, "Wow, I need to frame this!" Well, now you can. With Duane Reade's "Photo QuickPrints" feature, you can print directly from your phone's Camera Roll, Photo Stream or Instagram, send it to the Duane Reade of your choice, and pick it up within one hour. Since I put in my order late at night, I was able to pick up my pictures the next morning before I went to work. I ordered four 4×6 pictures and I spent less than $1.50!
The second best feature the app is the "Rewards" feature. When you check out and the cashier asks you for your Duane Reade balance™ reward card, you don't have to spend minutes fishing for it in your wallet. All you have to do is take out your iPhone and show them your uploaded card.
For more information, you can learn about and download the Duane Reade app on App store; or go on the Duane Reade website, like the Duane Reade Facebook page or follow @DuaneReade on Twitter.