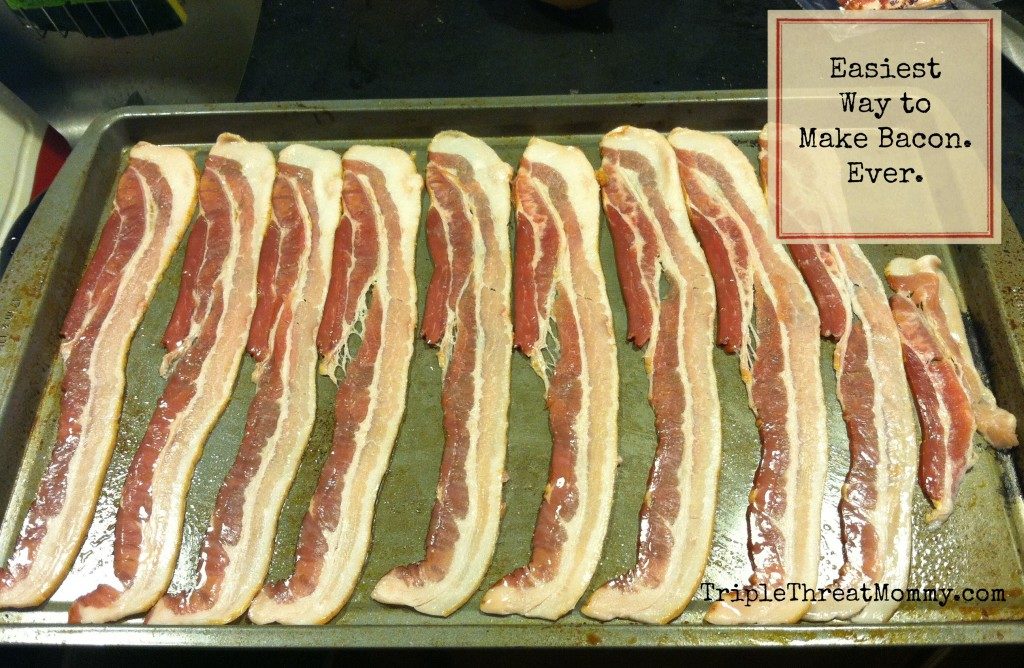 I've been cooking bacon for a long time.  And I've always cooked bacon in a skillet with a bunch of bacon slices crowded in a circular pan, while standing over the stove making sure that it doesn't burn.
Several years ago, I watched one of my favorite cooking shoes on the Food Network, Ina Garten's Barefoot Contessa, and she showed the easiest way to cook bacon —and it was SO easy, I couldn't believe I didn't think of it. And Ina didn't show how to cook bacon, but really, how to Roast Bacon.
I have taken liberties from her original recipe simply because I've done it for several years and have found some short-cuts that could make your life easier. Below is my take on it.
Roast Bacon
Inspired by Ina Garten | Revised by Pam Kirkbride
Move the top oven rack to the middle of the oven.
Pre-heat the oven to 400°
Spray a sheet pan with a spray oil. I know the irony in this but it does help in clean up.
Lay the bacon on the sheet pan and roast.
For good quality bacon (we prefer Applegate Naturals Sunday Bacon), crisp bacon takes 10-14 minutes. Watch it closely and take out when it's crisp to your liking. For cheaper brands, roasting may take longer or shorter. Watch it starting at 5-8 minutes. Just beware that cheaper brands burn very, very quickly!