Preschoolers, rejoice! There is a new crew coming to Sprout, and they are out of this world —literally.
On Saturday, July 12, 2014, the 24-hour preschooler network will launch into space with an adorable new series called
Astroblast!
It's based on the Scholastic book series of the same name by author/illustrator, Bob Kolar, and takes viewers on a hilarious adventure throughout out-of-space.
My son, Rocco, and I had the chance to preview an episode of
Astroblast!
last week at the show's launch event in the Meatpacking District at
The Sugar Factory
. While we nibbled on chicken fingers, sliders and the much-talked about fried macaroni and cheese pops, we were treated to a very special appearances by Nina (
Michele Lepe
) of
The Good Night Show
and members of the Sprout and Scholastic executive teams.
To say that Rocco was over the moon to meet Nina is putting it mildly. And she could not have been more warm and welcoming to him, giving him several hugs and engaging in playful conversation with him (she was impressed with his Sprout Stretches and his questions about her co-host, Star and their treehouse!)
Rocco also was entertained by the snippets of Astroblast! that we viewed. Let me set the stage for you a bit more about this colorful show: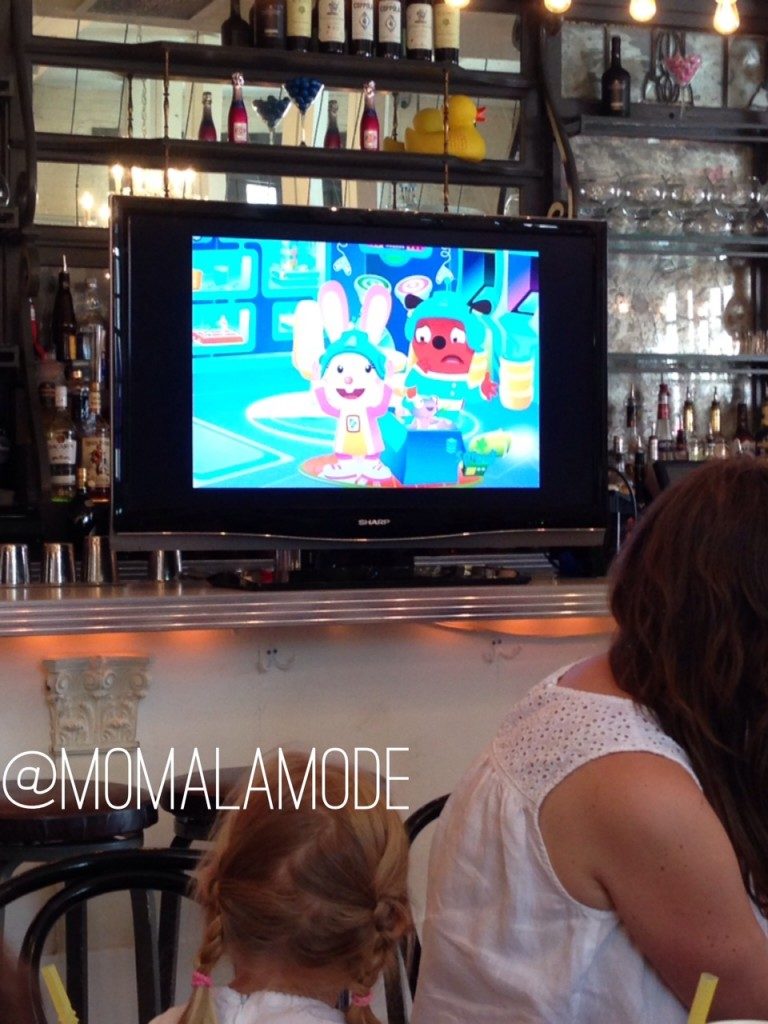 Run by a cast of animal characters including Comet, Halley, Sputnik, Radar, Jet and Sal the Octopus, the Astroblast Space Station is the coolest hangout in the galaxy. And their mission throughout the show is to be the very best good-will ambassadors in the universe.
Each of the characters has his/her own role and theme – there's Comet, the intrepid Captain; Halley, a curious delivery rabbit; Radar, the tech expert and resident grouch; Jet, the waiter and general finder of things; Sal the Octopus, who's a no-nonsense Mr. Fixit; and Sputnik, who's known for serving her delicious and nutritious smoothies in a way of taking care of her friends and making sure they are having a good time.
Through the crew's friendship and activities set at the Astroblast! Space Station, there are important messages conveyed about fostering healthy habits as well as embracing differences and modeling positive relationships.
On our ride home from the event, my son informed me he wanted to open a smoothie stand. Clearly the show left a favorable impression on him about healthy living!
Astroblast! takes off on Saturday, July 12 (Rocco's birthday, incidentally!) at 1:00 pm ET during "The Sunny Side Up Show" and again at 8:00 pm ET during "The Goodnight Show" on Sprout, and will air 7 days a week. And thankfully, 2 episodes of Astroblast! are currently available On-Demand.