Since we've had our two girls, the thought of having a civilized "dinner party" was never part of our weekend repertoire.  First off, dinner is usually held at the early-bird special time of 5:00 p.m., and usually consists of Chicken Fingers, Annie's Stars, Mac & Cheese or anything of that ilk.  Now that the girls have "grown up", we've decided to bring back the civilized dinner party back — at least to our apartment.  Every month, we'd invite a couple of our friends: one month, my friends; the next month, his friends.
For this month's dinner party, I found two great recipes from Hampton's Magazine for Lamb Burgers with Olive Tapanade, Pickled Onions, Tzatziki and Bibb Lettuce with a side of Succotash Salad by Katie Lee.  Both recipes are featured in her new cookbook, Recipes for Everyday Occasion The Comfort Table. We invited my friend and her fiance to be our inaugural guests at the very civilized time of 8:00 p.m..
I was nervous, considering I never cooked either of these recipes before and my friends were the guinea pigs for the evening. I used the Summer Friday card and got out of work at a reasonable hour and went to Whole Foods with the recipe in hand.  Grocery shopping took me about an hour and a half – much longer than usual because I wasn't used to getting things like olive tapenade, ground lamb and frozen lima beans. Those items usually aren't on my weekly grocery shopping list.
Lamb Burger with with Olive Tapanade, Tzatziki and Bibb Lettuce by Katie Lee. Photo courtesy of The Comfort Table by Katie Lee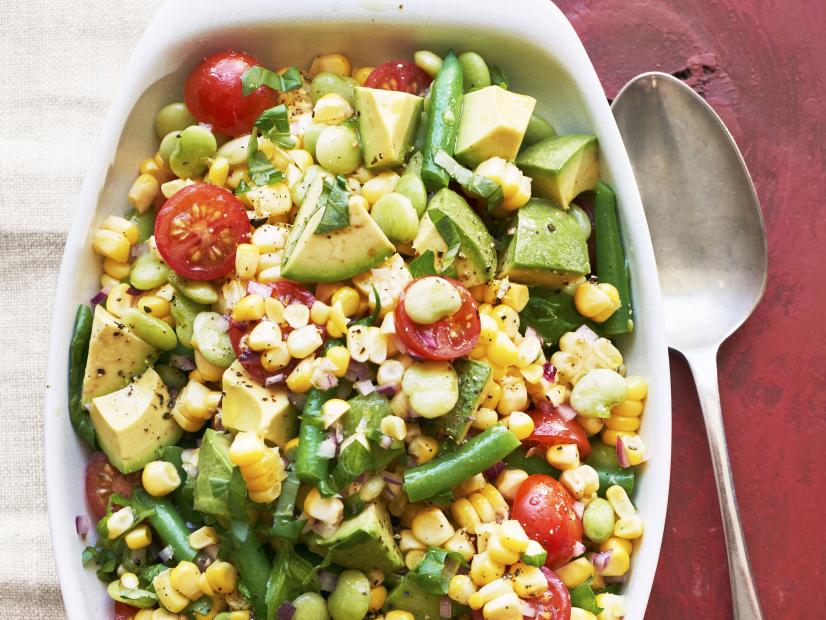 But, let's just cut to the chase: I shopped, I prepped, I cleaned, I cooked and I delivered!  The lamb burgers were such a success that the two guys had seconds, and although this was the first time all of us ever had succotash, the bowl was passed around for seconds and thirds!   I told another friend about the success of the evening and she said, "Doesn't it make you feel like Wonder Woman?  You have a career, you are a mom, you are a wife – AND you can cook!"  She was right, I actually was super proud of myself.  Sometimes, I do put a ton of pressure on myself trying to truly be a Triple Threat Mommy – and that night, I really was!
Now, if only I can get the girls to eat Lamb Burgers and Succotash.