To kick off BlogHer 2012 in New York City, I was thankfully invited to Trumpeting Media's Rest and Relaxation Suite #TMRR at the classic New York hotel, the Four Seasons. Upon entering, we were greeted to a choice of a massage or new nail color graciously . Somewhat knowing what lies ahead of me (BlogHer), I chose a 10 minute massage from the women of the Four Season's Spa.
That's me with Brianne from Stroller in the City and Audrey from Mom Generations.
We were introduced to many brands, first of which was Evologie, a new skin care line that clears up skin for both teenagers and adults. It has a patent pending YS3 Complex which helps clear up blemishes. Let me tell you, that week, I was breaking out like I was back in middle school and after three days on Evologie's Intensive Blemish Serum,  my forehead literally cleared up. I continue to use Evologie's Stay Clear Cream to make sure my breakouts are kept to a minimum.
As some of you know, I am trying to get my Pre-Babies Body Back  through a new exercise, beauty and nutrition routine. FitBit is a perfect accompaniment to my routine. FitBit tracks your steps and movement – and living and working in NYC you know I get a lot of steps going to and from clients or going from playground to playground on the weekends.  I actually won one at the event and I can't wait to use mine and see how well I do!
I was just telling somebody the virtues of the salt and chocolate combination, and voila! At the Rest and Relaxation event was the Pepperidge Farm team touting their new Milano Slices. They may not be conducive to getting my body back in shape, but boy did their new sliced cookies — especially the Salted Pretzels — do something for my taste buds.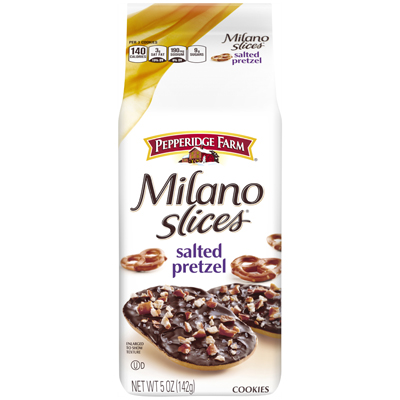 Thank you so much to the Trumpeting Media women for kicking off BlogHer 2012 with their Rest and Relaxation suite. It was a great way to rest, relax and chat with some of my favorite NYC bloggers before the BlogHer craziness!