It's summertime (hooray!) and that means that we all start focusing  on keeping our kids safe and protected while playing outside in the sun. But how do you stay safe from the rays while hanging out on the beach for 8 hours or playing in the park all day with the kids?
At the Momtrends Trendy Travel Time event, I was introduced to two brands that help in the sun protection department:  Coolibar, a company that creates superior sun protection apparel and accessories and Sunology®, a sunscreen completely made from all-natural ingredients.
At the event, Coolibar talked about their fashionable sun protection apparel that is made of sun protective fabrics that have a guaranteed Ultraviolet Protection Factor (UPF) of 50+ for the life of the garment.
My favorites are the Coolibar Packable Wide Brim Hat, which all the event attendees received a sample of (and which I wear every time we go to the beach.) The girls love wearing it too, as you can see below. Best part about it is that it literally folds up and packs right into your beach bag or purse!  My other fave is the Coolibar ZnO Sun Wrap which could be worn any time of the year for any occasion – as well as on the beach as a swim cover-up.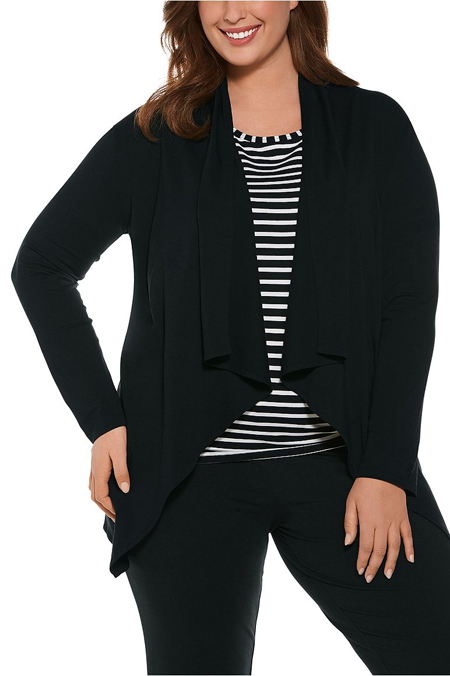 As you know, I try to use all-natural products as much as I can, especially with our girls. Finding a sunscreen that doesn't cotain added chemicals is hard to find, so it was so nice to be introduced to Sunology®, a sunscreen that contains all-natural ingredients. Their tag line is "Sunscreen for Skin that Prefers No Chemicals".
How is Sunology® different? Taken from its website: "It is the only sunscreen in the world that contains VitaOleféra™ and FSG Complex, both breakthrough ingredients derived from nature. VitaOleféra™ is an all natural complex of moringa oil, anti-oxidants and Vitamins (A,C & E) which nourishes the cells of the epidermis. It is among the world's most opulent exotic oils which enables Sunology® to be both healthy for skin and extremely water-resistant. Because Sunology® is concentrated, it should be used sparingly." Only 3 ounces of Sunology® is equal to 10 oz of conventional sunscreen that contains water.
That is the only part that is hard to get used to. I am so accustomed to using half a bottle of sunscreen on the girls when you only need the recommended dime size amount of Sunology®. The girls especially love the Sunology Sunscreen Sport Stick which they use to apply to their faces. It's easy to apply and really protects their sensitive skin.
I tried the Sunology Crème for Face and it is a luxurious sunscreen lotion that makes your skin feel super soft, and it's light enough to wear every day.
These are our new items in our beach bag. What do you use for sun protection?
Click here to read the full post on the Momtrends Trendy Travel Time event.