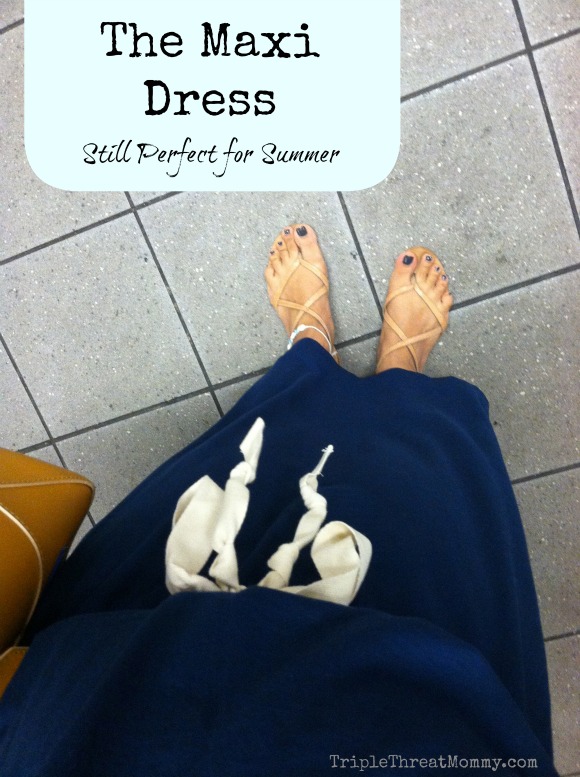 It's August, which means a lot of people are talking about Fall 2013 fashion. For me, I still want to hold on to that last bit of summer. We still have a summer vacation to be had and school doesn't start for more than a month. So summer it is.
Which means that easy (yet fashionable) summer dresses are a staple in my wardrobe. My silhouette is the Maxi Dress. My favorite is (of course) LABEL+thread's summer dresses, which are all under $100. I am their Community Director, so I do get a discount on their apparel, but but I do love love love their high quality and easy, modern styles.
I wear their Maxi Tank dress with my Joy Gryson bag and my French Connection summer sandals, which I bought last year and I never take off during the warmer months.
LABEL+thread's Maxi Tank dress was also a great dress-up option for our trip to Turks & Caicos (more on that trip this week) — it was easily packable, dressy and perfect for a trip to these beautiful islands.
So, let's hold on to summer for a little bit, shall we?
This week, I'm linking up with: